Concerts
With its stunning acoustics, intimate size and classic architectural interior, the Petaluma Historical Library and Museum affords performers and concert goers alike the ultimate in sound experience.  Based around the 1899 Henry F. Miller Piano, the Museum has featured classical performances by such greats as Nigel Armstrong and Miles Graber, Jura Margulis, Elizabeth Walter, the 5 B concert featuring Judiyaba, Marilyn Thompson and Roy Zajac, Jillian Boye and others.
+++++++++++
5th Annual New Year's Eve Concert/Gala
December 31, 7:00 – 9:00 p.m.
$35 Early Bird Reservations before Dec. 21
($45.00 after Dec. 21)
ALSO,
Limited Balcony Seating with Elite Beverage Service:
$50 Early Bird Reservations before Dec. 21
($60.00 after Dec. 21) (limited to 35 seats)
Celebrate an elegant New Year's Eve with a concert in the acoustically renowned and intimate setting of the Petaluma Museum. This building, designed by Brainerd Jones and built by Andrew Carnegie has become known to savvy concertgoers as Petaluma's "Carnegie Hall."
Once again Sky Hill Cultural Alliance brings North Bay favorites Yun Chu, violin, Shu Yi Pai, cello and Elizabeth Walter, piano to collaborate on a remarkable Beethoven Trio followed by one of Beethoven's most famous Piano Sonatas.
Chu and Pai are then joined by 4 additional members of the San Francisco Symphony, including acting Principal Cellist Peter Wyrick, to thrill us with their performance of Tchaikovsky's exciting and deeply moving masterpiece, "Souvenir de Florence".
Complimentary wine, cheeses and surprise refreshments!
Reservations available online from Brown Paper Tickets: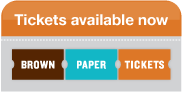 OR call us at 707-778-4398 to reserve!
+++++++++++
Conversing Tones
An Autumn Concert

The Navarro Chamber Players
Performing Mozart, Andriasov & Ravel
Featuring:
Victor Romasevich, Viola
Jill Rachuy Brindel, Cello and
Marilyn Thompson, Piano
Sunday, Nov. 10 2013 at 7:00 pm
Petaluma Historical Library & Museum
20 Fourth Street, Downtown Petaluma
+++++++++++
SAVE THE DATE!
December 31, 2013
Annual New Year's Eve Gala
++++++++++
- Previously -
May 18, 2013
Saturday at 8:00 p.m.


Jura Margulis
Russian-born pianist playing music of
Bach, Schubert, Puccini and Saint-Saens
Complimentary wine and cheeses
Limited Seating
Ask about Special Balcony Seating with elite beverage service.
$25 if purchased in advance
$30 at the door
(Ages 6-18 Free)
20 4th Street (at B St.) Petaluma, CA
For more information and to make reservations:
707-778-4398
+++++++++++
California Redwood Chorale
at the Petaluma Historical Library
and Museum
LANDMARKS. . . With Love Concert
May 31, 8 pm
Director Robert Hazelrigg leads the California Redwood Chorale in beautiful music about Love . . . love of music, love of home, and love of each other.
For more information visit the

California Redwood Chorale's Website

 and click on the "Historical Buildings for May and June" link for more information about this Concert Tour to 3 great Historical Landmarks
++++++++++
Join us for our 2013
New Year's Eve Gala Concert!
Photo Courtesy Lauren Silagyi

Our 2012 New Year's Eve Celebration was a Huge Success!
Wish YOU Were There!  Join us in 2013 to ring in The New Year
2014!
◊◊◊◊◊◊◊◊

---
Museum Location and Hours
The Petaluma Historical Museum is located at 20 Fourth Street,
in downtown Petaluma, CA 94952.  (707) 778-4398
Hours Thursday through Saturday:  10 a.m. to 4 p.m.
Sunday: 12 p.m. to 3 p.m.