Concerts
With its stunning acoustics, intimate size and classic architectural interior, the Petaluma Historical Library and Museum affords performers and concert goers alike the ultimate in sound experience.  Based around the 1899 Henry F. Miller Piano, the Museum has featured classical performances by such greats as Nigel Armstrong and Miles Graber, Jura Margulis, Elizabeth Walter, Yun Chu, Amy Hiraga, Shu-Yi-Pai, Nanci Severance, Peter Wyrick, Matthew Young,  the 5 B concert featuring Judiyaba, Marilyn Thompson and Roy Zajac, Jillian Boye and others.
Autumn Salon Series with Kayleen Asbo, Ph.D.
Symbols of Transformation: A Depth Psychology Perspective on Mozart
Mondays, November 9, 16 and 23
10:30 – Noon
$20 per ticket at the door or
$50 for the series
A three-week celebration of the life and music of Wolfgang Amadeus, with insights gleaned from archetypal psychology. Each week will explore  Jungian themes as expressed in Mozart's music, featuring live performances by pianists Kayleen Asbo and Elizabeth Walter, mezzo-soprano Bonnie Brooks and violinist Julija Zibrat .
To make your reservations and for more information: Kayleen Asbo Salon Series – Mozart
Autumn Salon Series with Kayleen Asbo, Ph.D.
Beethoven and the Hero's Journey
Wednesdays, December 2, 9 and 16
10:00 – Noon/1:00 – 2:30 each day
$25 per ticket at the door for each session
No other musical life represents so fully the archetype of The Hero than Ludwig van Beethoven, the small and abused little boy from Bonn whose courage and creativity in response to life's ordeals changed the world forever. Using Joseph Campbell's map of the Hero's Journey, we'll trace Beethoven's life from its brutal beginnings through his legendary meetings with Mozart and his dutiful apprenticeship with Haydn, the defiant confrontation with deafness and despair that gave birth to a whole new style of composition, and finally,  the monumental achievements of healing, hope and synthesis Beethoven created in late works like the Piano Sonata Op. 109, the Ninth Symphony , and the last string quartets he penned as he faced his own death.
To make your reservations and for more information: Kayleen Asbo Salon Series – Beethoven
Holiday Season Concert Series
Relax, Listen and Come Away Inspired!
Three Sundays, Three Concerts, Three Gifts You Give to Yourself and a Friend!
Bring the Family to our 2015 Concert Season Opener This Thanksgiving Weekend:
Sunday, November 29
Navarro Trio with pianist Marilyn Thompson
3:00 pm – 5:00 pm
Reservations: $20.00
Balcony Seating (Limited): $25.00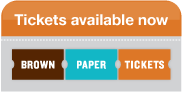 Or Call Us at 707-778-4398
Please join us in welcoming the Navarro Trio with pianist Marilyn Thompson who will be performing music by Beethoven & Arensky.

Performing Artists: Victor Romasevich, violin, Jill Rachuy Brindel, cello and Marilyn Thompson, piano
Performing:
Trio No. 2 in D minor – Anton Arensky (1861-1906)
Anton Arensky was born in Novgorod, Russia in 1861. Although he studied with Rimsky-Korsakov, the greatest influential figure in his life was Tschaikowsky. Arensky's first piano trio mirrors the form and stylistic emulation of the older composer. The  2nd trio, was composed nine years later and shows considerable advances in the intricacies of the composer's compositional techniques.  Arensky was in very poor health by this time, and so this trio might well be regarded as a personal swansong. He died at the age of 44 from tuberculosis.
Trio in Bb Major, Op 97 (the "Archduke") – Ludwig van Beethoven (1770-1827)
Beethoven composed this trio in a relatively short amount of time – from March 3rd to March 26th, 1811.  The year, 1811 falls during the period of Beethoven's career known as his Heroic Period, and the Archduke Trio has been called "a symphonic work for piano trio".  It was dedicated to Beethoven's composition student, patron and friend, Archduke Rudolph; hence the nickname. It wasn't until April 1814 that the trio was premiered publicly. Beethoven was the pianist in this performance – his last public performance due to his encroaching deafness.
About the Navarro Trio
Co-founded in 1992 by pianist Marilyn Thompson and cellist Jill Rachuy Brindel, NAVARRO TRIO celebrates its 24th season as chamber music artists in residence at Sonoma State.
Comprised of violinist Victor Romasevich, cellist Jill Rachuy Brindel and pianist Marilyn Thompson, NAVARRO TRIO has performed virtually the entire "standard" piano trio repertoire.
They are advocates of out-of-print and rarely performed works by composers including Rebecca Clarke, Paul Juon, Fanny Mendelssohn-Hensel, Clara Schumann and Sergei Teneyev. In the contemporary vein, they have performed trios by Chick Correa, Richard Danielpour, Brian S. Wilson, Kirke Mechem and Paul Schoenfeld.
Their frequent collaborations with Bay Area musicians and instrumentalists from the San Francisco Symphony, Opera, and Ballet orchestras have brought a remarkable range of mixed ensemble repertoire that includes the String Quartets of Bernard Brindel and Iosif Andriasov; Piano Quintets of Schumann and Shostakovich; the Vaughan Williams Quintet in D; Piano Quartets of Catoire, Fauré, Mozart, Saint Saëns and Schumann, and the Horn Trios of Brahms and B.S. Wilson.
For more information about the Navarro Trio please visit: http://www.sonoma.edu/music/majors-programs/trionavarro.html
Sunday, December 6
"A Renaissance Christmas" performed by the Festival Consort, joined by singers Carol Menke and Chris Fritsche.  Complimentary Wassail punch!


3:00 pm – 5:00 pm
Reservations: $20.00
Balcony Seating (Limited): $25.00
Or Call Us at 707-778-4398
The Festival Consort, founded in 1976 by Joanna Bramel Young and Lyn Elder, will be performing its acclaimed concert "Renaissance Glory".  Beloved vocalists Carol Menke, soprano, and Chris Fritzsche, countertenor, join the four accomplished instrumentalists – director David Hogan Smith, Joanna Bramel Young, Alan Paul and Robert Cronin for an afternoon of traditional carols and other works by renaissance composers.
The instruments played by the ensemble include shawms, sackbut, recorders, crumhorns, schreyerpfeifen, guitar, doucaine and curtals.  These fine instruments are meticulous copies of renaissance models.  The reeds are made by David Hogan Smith, author of Reed Design for Early Woodwinds.  Robert Cronin, an internationally known instrument builder, crafted the shawms and the bass curtal (renaissance bassoon).  Thomas Prescott built all of the recorders played by the ensemble – creating a beautifully matched consort.
Pieces on the program include, besides works by Praetorius, Josquin and Hassler, three magnificent six part motets by Victoria, Palestrina, and Guerrero.  More information about the Festival Consort can be found on their website:  www.festival-consort.com
Sunday, December 13
"A Santa Rosa Children's Chorus Christmas" Angelic voices will delight with songs of the season!  Bring the family, kids free.


3:00 pm – 5:00 pm
Reservations: $20.00
Balcony Seating (Limited): $25.00
Or Call Us at 707-778-4398
Performing songs of the season and More!
The Santa Rosa Children's Chorus was founded in 1984 by Juelle Hinman in order to create a professional level, nondenominational chorus for the children of Sonoma County. During the first year and a half, the Chorus performed nineteen concerts for churches, schools, local organizations and private gatherings.
Carol Menke has been on the staff of the Chorus almost since its inception, and assumed the overall artistic leadership in 1992. The Chorus has performed with the Santa Rosa Symphony, Sonoma County Bach Choir, Ballet California's production of The Nutcracker, and with the Santa Rosa Symphonic Chorus. Annual tours have taken the Chorus to Los Angeles, the Gold Country, Monterey Bay, Seattle, and British Columbia. In July 1998, the Chorus went on a concert tour to Italy. They gave concerts in Rome, Florence and Venice, and sang a Mass at St. Peter's Basilica in Rome. They also went on a concert tour to Germany and Austria in the summer of 2003.
The Santa Rosa Children's Chorus under the artistic leadership of Carol Menke has grown in reputation and recently celebrated their 30th Anniversary in 2014. In early May 2015 they performed Mahler's 3rd Symphony with the Santa Rosa Symphony at the Green Music Center.
Reserve your seat now!
*P*R*E*V*I*O*U*S*L*Y*
Gottschalk in Petaluma
150 Year Commemorative Concert
The Petaluma Historical Library & Museum will host a duo-pianist concert to commemorate L. M. Gottschalk's Petaluma performance exactly 150 years ago on July 27, 1865.
Louis Moreau Gottschalk (1829-1869), known as America's first concert pianist and composer, was the "rock star" pianist of the day, mobbed by adoring fans wherever he went.
Pianists Marilyn Thompson and Antonio Iturrioz will perform 2-hand and 4-hand pieces by Gottschalk, who staged "monster" concerts that included up to 30 pianos, and orchestras with 650 musicians.

Marilyn Thompson                                                 Antonio Iturrioz
Learn more about Gottschalk's Work:

May 26, 2015 – Jura Margulis in Concert!

Performing the music of Schubert, Liszt, Shostakovich and Scriabin.
Once again, world-renowned virtuoso pianist, Jura Margulis returns May 26th to the North Bay with a powerful and uplifting performance to inspire audiences of all ages.
Margulis has developed quite a loyal and dedicated following and we are fortunate to be able to enjoy this concert in the beautiful and acoustically superior Petaluma Historical Library and Museum. Sky Hill Cultural Alliance and the Petaluma Museum Association have been working together for over four years, bringing high-quality classical music to Petaluma.
Margulis will play his sixth concert on the legendary Henry F. Miller concert grand, which is currently housed in the Petaluma Museum. His first performance on this piano was at the Charles M. Schultz Museum in 2009. This piano was built in Boston in 1899 and has been magnificently restored by JB Piano Company in San Rafael.
Margulis will be playing works by Schumann & Liszt, as well as his own beautifully crafted arrangements of masterpieces by Schubert, Liszt, Shostakovich and Scriabin.
Enjoy complimentary wine, cheeses and bread generously provided by local wineries and Petaluma Creamery.
3rd Annual Jazz Concert Celebrating
Black History Month
The doRiaN Mode
Friday, February 6, 2015* – 6:30 p.m.
Join us as we celebrate Black History Month and the opening of "The Many Faces of Petaluma" – An exhibit about the ethnic and cultural groups that call Petaluma home.
The concert features local vintage jazz & blues group, The doRiaN Mode, with Dorian Bartley – bass/vocals, Bob Johns piano/cornet, David Scott – sax/flute and Tony Blake -percussion.
Cost – $20.00 downstairs includes food and beverages
($25.00 at the door)
$30.00 upstairs (limited seating) includes an amazing view, champagne, and food
Last year this concert sold-out, so get your ticket early!
*Note: Date Change –Rescheduled Event
Valentine's Evening Classical Concert
Music Inspired by Love
Works by Schubert, Beethoven, Schumann, Brahms and Bruch
Performed by Carol Menke, Soprano;
Jennifer Sills, Viola;
Roy Zajac, Clarinet;
Elizabeth Walter, Piano
What a perfect way to complement Valentine's Day– an exquisite concert in an intimate setting–the acoustically renowned and charming Petaluma Historical Library & Museum! Enjoy complimentary Port and fine Chocolates (Compliments of Sonoma PortWorks and Papas Chocolates)
Petaluma Historical Library & Museum
20 4th St. (Corner of 4th & B)
February 14, 2015, 8:00 PM
For Reservations:  $25 in advance
($30 at the door)
Ask about balcony seating with elite beverage service!
Presented by Sky Hill Cultural Alliance &
The Petaluma Museum Association
The Festival Consort presents their concert "Renaissance Glory", 2014
The Festival Consort has been performing its Christmas concert "Renaissance Glory" for the past twelve years to sold out audiences in venues in Sonoma County.
This Year's Performance:
Sunday, December 7, 2014 at 3:00.
Petaluma Historical Library and Museum
20 Fourth Street, Petaluma
$20.00 at the Door and also Online:
The Festival Consort has been delighting audiences for thirty eight years with their concerts of medieval and renaissance music. They have toured the United States, played at renaissance fairs, and have entertained at weddings and banquets throughout the Bay Area.
The group's six performers — two vocalists and four instrumentalists — perform on authentic replicas of early instruments.
Well known vocalists — soprano Carol Menke and countertenor Christopher Fritzsche, join instrumentalists David Hogan Smith, Joanna Bramel Young, Alan Paul and Robert Cronin in a concert of traditional European Christmas carols and works by European composers from the fifteenth through seventeenth centuries.
Composers include Praetorius, Hassler, Agazzari, Orlando di Lasso and Constantini.
Consorts of carefully matched recorders, crumhorns, shawms, and schreyerpfeifen (all tuned and adjusted by director David Hogan Smith), also include douçain, curtal (renaissance bassoon), guitar and sackbut.  More Information about Festival Consort here.


A WINE TASTING CONCERT
Locally Loved Wines Paired
with Romantic Music
Friday, April 25, 2014 at 7:30 pm
Betany Coffland, mezzo-soprano


"a vibrant stage presence"



– San Francisco Classical Voice
Aaron Larget-Caplan, spanish and classical guitar


"a riveting artist"



 – Washington Post
+++++++++++
Jazz Concert Celebrating Black History Month

Jazzline – Tracy Bigelow Grisman

Exhibit Opening Jazz Concert
Saturday, February 1, 2014
6:30 p.m.
Join us as we start off the month with a jazz concert featuring local artist Dorian Bartley (bass/voxals), Bob Johns (piano/trumpet), David Scott (sax) and Tony Blake (percussion).
+++++++++++
Conversing Tones
An Autumn Concert

The Navarro Chamber Players
Performing Mozart, Andriasov & Ravel
Featuring:
Victor Romasevich, Viola
Jill Rachuy Brindel, Cello and
Marilyn Thompson, Piano
Sunday, Nov. 10 2013 at 7:00 pm
Petaluma Historical Library & Museum
20 Fourth Street, Downtown Petaluma
+++++++++++
California Redwood Chorale
at the Petaluma Historical Library
and Museum
LANDMARKS. . . With Love Concert
Director Robert Hazelrigg leads the California Redwood Chorale in beautiful music about Love . . . love of music, love of home, and love of each other.
◊◊◊◊◊◊◊◊

---
Museum Location and Hours
The Petaluma Historical Museum is located at 20 Fourth Street,
in downtown Petaluma, CA 94952.  (707) 778-4398
Hours Thursday through Saturday:  10 a.m. to 4 p.m.
Sunday: 12 p.m. to 3 p.m.