Calendar of Events
The Museum is Currently Closed as we Prepare for our Next Exhibit – See Details Below.
Black History Month
The doRiaN Mode – Jazz Concert
Tickets on Sale Now!

Friday, February 6, 2015* – 6:30 p.m.
Join us as we celebrate Black History Month and the opening of "The Many Faces of Petaluma" – An exhibit about the ethnic and cultural groups that call Petaluma home.
The concert features local vintage jazz & blues group, The doRiaN Mode, with Dorian Bartley – bass/vocals, Bob Johns piano/cornet, David Scott – sax/flute and Tony Blake -percussion.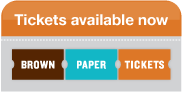 Buy tickets for 3rd Annual Jazz Concert Celebrating Black History Month
Or call us at (707) 778-4398
Cost – $20.00 downstairs includes food and beverages

($25.00 at the door)
$30.00 upstairs (limited seating) includes an amazing view, champagne, and food
Last year this concert sold-out, so get your ticket early!
*Note: Date Change –Rescheduled Event
Valentine's Evening Classical Concert
Music Inspired by Love
Works by Schubert, Beethoven, Schumann, Brahms and Bruch
Performed by Carol Menke, Soprano;
Jennifer Sills, Viola;
Roy Zajac, Clarinet;
Elizabeth Walter, Piano
What a perfect way to complement Valentine's Day– an exquisite concert in an intimate setting–the acoustically renowned and charming Petaluma Historical Library & Museum! Enjoy complimentary Port and fine Chocolates (Compliments of Sonoma PortWorks and Papas Chocolates)
Petaluma Historical Library & Museum
20 4th St. (Corner of 4th & B)
February 14, 2015, 8:00 PM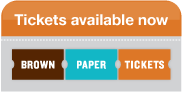 Buy reservations for Valentine's Evening Classical Concert On Line
Or call us at (707) 778-4398
For Reservations:  $25 in advance
($30 at the door)
Ask about balcony seating with elite beverage service!

Presented by Sky Hill Cultural Alliance &
The Petaluma Museum Association
◊◊◊◊◊◊◊◊◊◊◊◊◊◊◊◊◊
The Petaluma Museum Association holds their Board Meetings at 6:00 p.m. on the second Monday of every month at the Petaluma Historical Library and Museum.  Public welcome.
◊◊◊◊◊◊◊◊◊◊◊◊◊◊◊◊◊
2015 (Partial) Program of Public Service
Winter/Spring 2015 Exhibit:
January 8-25: 2nd Annual Children's Art Show
Artist Reception – Sunday, January 11 2-4 pm  Music by the Petaluma Children's Chorus, Directed by Sadie Sonntag.  Come see amazing art by children from Petaluma and surrounding areas.
February 1 – April 26: Exhibit: "The Many Faces of Petaluma"
February 6th, 6:30 pm
Black History Month Celebration 3rd Annual Jazz Concert
featuring local vintage jazz & blues group
The doRiaN Mode
$20 downstairs ($25 at door) $30 upstairs Refreshments served
February 7th, 5 pm
Jewish Community Celebration "From Generation to Generation" A Celebration of 150 Years of the
B'nai Israel Jewish Center / Refreshments Open to all ages / Free
February 14th, 8 pm Valentine's Day Concert: Music inspired by love
North Bay's beloved clarinetist, Roy Zajac, and celebrated soprano extraordinaire, Carol Menke, are joined by pianist Elizabeth Walter and violist Jennifer Sills to perform works by Schubert, Beethoven, Schumann, Brahms and Bruch
$25 advance/$30 at door
February 15th, 2:30 pm
A Tribute to Dr. Maya Angelou
A look at her inspiring life through her poetry and other works. Admission $5
March 1st, 3 pm
Native American History Presentation by Nicole Lim, Executive Director of the California Indian Museum & Cultural Center
March 8th, 2:30 pm
Cora Allegro in Concert
A mixed voice folkloric musical group
March 14th, Noon to 6 pm
"A Celebration of Our Diverse Heritage" Join the various cultural and ethnic groups of Petaluma for dancing, music, food, poetry reading and more
March 21st, 3 pm
"A Home of the Range: The Jewish Chicken Ranchers of Petaluma" Film by Bonnie Burt.
Readings from Comrades and Chicken Ranchers by Kenneth L. Kann.
Songs performed by Scott Gerber
March 22nd, 2:30 pm
Portuguese Celebration
History, Customs, Dance, Music & Food
April 12th, 2:30 pm
Danish Community Celebration
Information on the Hansen House, Danish Soldier's Club, Petaluma Danish Sisterhood and Brotherhood and more
April 18: Good Egg Award followed at 1:30 by "Reflections" A Look Back and Forward at our Community.  A time to share memories of growing up in Petaluma and the changes you have seen take place.  All are welcome to participate.
April 30: Single Malt Tasting – (Scotch Tasting and Food Pairing)
Spring/Summer 2015 Exhibit:
"Pass in Review: A Tribute to the Men and Women of our Wars" May 7 – July 31
◊◊◊◊◊◊◊◊◊◊◊◊◊◊◊◊◊

◊



Petaluma Historical Library & Museum
20 Fourth St., Petaluma  778-4398
Hours: Thursday – Saturday, 10:00-4:00; Sunday, 12:00-3:00