Calendar of Events
The Museum is Currently Closed
Saturday Docent Tours at 10:30 will continue as usual.
Research Questions?  Please call us at 778-4398
We will reopen on September 21 with our new exhibit:Petaluma Viticulture History & Heritage:

A Celebration of Wine & Community
September 21 to December 29, 2014

Ginger Irwin, "Petaluma Vineyards
Co-curated by Jim McCormick and Paula Freund, this exhibit chronologically documents the history of grape growing and wine production in Petaluma. With vintage artifacts from the California Wine Museum and several private collections, the exhibit will tell the story from its beginnings in the second half of the nineteenth century through Prohibition and up to the present day resurgence of our local wine industry under the influence of the Petaluma Gap Winegrowers Alliance.
Petaluma Winegrowers Gala


Ginger Irwin, "Petaluma Vineyards"
A Celebration of the Wines & Cuisine of Petaluma
Benefitting the Petaluma Museum Association
Saturday, September 20, 2014, 4:00 pm
Keller Estate Winery, Petaluma
Complimentary van service from the Petaluma Arts Center,
$150 per person
Cocktail Attire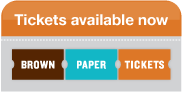 Savor the five course pairings of exceptional Petaluma Gap Wines with local delicacies prepared by Preferred Sonoma Caterer's Amber Balshaw. Learn the nuances of pairings from "Master of Wine," Liz Thach. Join us in honoring the Sangiacomo Family for their leadership in the resurgence of our local wine industry. Participate in the Live Auction, Champagne Diamond Prize and Instant Wine Cellar while enjoying the magnificent views of the Keller Vineyards and the Petaluma River.
                 
Cooperage Demonstration
Saturday, October 4th 10 am
Petaluma Historical Library & Museum
20 Fourth Street, Downtown Petaluma
French Master Cooper, Yann Guigen, will demonstrate the art of traditional barrel building.  Yann advised the Petaluma Historical Library & Museum on the value of its extensve, vintage cooperage tool collection, and will be using some of the tools in his demonstration.
Thanks to Barrel Builders, this event is free and includes admission to the viticulture exhibit.
America's Wine:  The Legacy of Prohibition
Sunday, November 16, 2:30 pm
Mystic Theater, 23 Petaluma Blvd. N
Followed by wine & cheese reception
Museum 1st Floor Galleries & Garden
Admission is free
Carla De Luca Worfolk, and Emmy award-winning television and documentary producer, was commissioned by the Bancroft Library to produce "America's Wine:  The Legacy of Prohibition."  Carla will introduce the Petaluma screening and be available for discussion and questions.

Annual Historic Cemetery Tour
(A PMA/Petalumans of Yesteryear Fundraiser)
Saturday, October 18 – 10:30 a.m. to 12:30 pm
Tour Led by Petalumans of Yesteryear
Cypress Hill Cemetery

430 Magnolia Ave., Petaluma
$10.00 Adults/$5.00 Students
Children 12 & Under Free
Limit – 35 Participants
Please RSVP to 707-778-4398
◊◊◊◊◊◊◊◊◊◊◊◊◊◊◊◊◊

◊
Docent Led Walking Tours
Downtown Petaluma!

May – October

– Saturdays at 10:30
Meet on the steps to the Museum
20 Fourth Street, Petaluma
Donations Appreciated
◊◊◊◊◊◊◊◊◊◊◊◊◊◊◊◊◊

◊
The Petaluma Museum Association holds their Board Meetings at 6:00 p.m. on the second Tuesday of every month at the Petaluma Historical Library and Museum.  Public welcome.
◊◊◊◊◊◊◊◊◊◊◊◊◊◊◊◊◊

◊



Petaluma Historical Library & Museum
20 Fourth St., Petaluma  778-4398
Hours: Thursday – Saturday, 10:00-4:00; Sunday, 12:00-3:00