Calendar of Events
Watershed Moments – From the River to the Sea
This exhibit will highlight the history of the creek to a river, the commerce and the connection of agriculture runoff and the health of rivers to the San Francisco Bay and the ocean.
The National Marine Sanctuaries will partner with the museum to share the Ocean side of the exhibit.
More Information about this exhibit to come!
◊◊◊◊◊◊◊◊◊◊◊◊◊◊◊◊◊◊
A WINE TASTING CONCERT
Locally Loved Wines Paired
with Romantic Music
Friday, April 25 at 7:30 pm
Betany Coffland, mezzo-soprano


"a vibrant stage presence"



- San Francisco Classical Voice
Aaron Larget-Caplan, spanish and classical guitar


"a riveting artist"



 - Washington Post
Music by Rodrigo, De Falla, Britten, Dowland and Hahn
$40 in advance, $45 door
Petaluma Historical Library & Museum
20 4th Street, Downtown Petaluma
Local Wine Tastings will include: 
Rose of Sangiovese – Alexander Valley Vineyards, 2013 
Sonoma County Chardonnay – Bennett Valley Cellars, 2011 
Pinot Noir – Kenwood Russian River Valley, 2012 
Cabernet Sauvignon – Sebastiani Sonoma County, 2011 
Purchase Tickets now online at Brown Paper Tickets:

View a Video of Betany and Aaron Performing Together:
Wines Provided by and Event
Sponsored by Wilibees
www.wilibees.com
Notable Upcoming Activities:
Good Egg Awards at noon Saturday, April 19
Butter and Egg Parade on  Saturday, April 26 at noon
and the annual Spring Antique Faire on Sunday, April 27
Stay tuned for additional information.


◊◊◊◊◊◊◊◊◊◊◊◊◊◊◊◊◊◊
Save the Date!
May 24 – Jura Margulis in Concert!

Join us for a magical evening!
8:00 PM
Admission is $25 in advance and $30 at the door.  Free to Students.
Purchase Tickets now online at Brown Paper Tickets: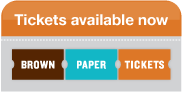 Once again, world-renowned virtuoso pianist, Jura Margulis returns May 24th to the North Bay with a powerful and uplifting performance to inspire audiences of all ages.
Margulis has developed quite a loyal and dedicated following and we are fortunate to be able to enjoy this concert in the beautiful and acoustically superior Petaluma Historical Library and Museum. Sky Hill Cultural Alliance and the Petaluma Museum Association have been working together for over four years, bringing high-quality classical music to Petaluma.
Margulis will play his fifth concert on the legendary Henry F. Miller concert grand, which is currently housed in the Petaluma Museum. His first performance on this piano was at the Charles M. Schultz Museum in 2009. This piano was built in Boston in 1899 and has been magnificently restored by JB Piano Company in San Rafael.
Margulis will be playing works by Schumann & Liszt, as well as his own beautifully crafted arrangements of masterpieces by Bach, Puccini, Shostokovich, Barber and Adams.
Enjoy complimentary wine, cheeses and bread generously provided by local wineries, Petaluma Creamery and Delta Fattoria.
◊◊◊◊◊◊◊◊◊◊◊◊◊◊◊◊◊◊
Coming in MAY!
Docent Led Walking Tours
Downtown Petaluma!

May – October

– Saturdays at 10:30
Meet on the steps to the Museum
20 Fourth Street, Petaluma
Donations Appreciated!
◊◊◊◊◊◊◊◊◊◊◊◊◊◊◊◊◊◊

Image Courtesy of Ginger Irwin
Petaluma Pairings 
2014
Mark your Calendar for the upcoming Exhibit and Events Celebrating the Viticulture History and Wines of Petaluma
The Petaluma Museum Association & The Petaluma Gap Winegrowers Alliance
present:
Petaluma Viticulture History
September 21st, 2014 through January 11th, 2015
Research has begun and revealed intriguing information;
several candidates to author the exhibit catalog have been proposed and loans of several important artifacts have been promised.
Petaluma Winegrowers Gala
Keller Estate Winery, September 20, 2014
Community Crush Celebration
Petaluma Historical Library & Museum, September 27, 2014
◊◊◊◊◊◊◊◊◊◊◊◊◊◊◊◊◊

◊
The Petaluma Museum Association holds their Board Meetings at 6:00 p.m. on the second Tuesday of every month at the Petaluma Historical Library and Museum.  Public welcome.



Petaluma Historical Library & Museum
20 Fourth St., Petaluma  778-4398
Hours: Thursday – Saturday, 10:00-4:00; Sunday, 12:00-3:00