Calendar of Events
Dinner & Celebration
Saturday, October 25th at 5:30 PM
Historic IOOF Lodge 30
111 Petaluma Blvd. North, Third Floor
Downtown Petaluma
Dinner Tickets are limited: $100 each.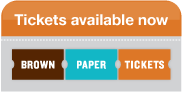 The winners of the 2014 Petaluma Pro-Am Homemade Wine Competition will have their wines presented in a featured pairing at a four course dinner in the 160 year old dining room on the 3rd floor of the IOOF Lodge #30 in Petaluma.
The money raised from this event will be used to benefit the Petaluma Historical Library & Museum and the Petaluma IOOF Building Renovation Fund.
Dress for the dinner engagement is Wine Country Casual with blazers for men. Only 80 tickets will be available.  Dinner Tickets are limited: $100 each. 

Petaluma Viticulture History & Heritage: Celebration of Wine & Community
September 21 to December 29, 2014

Ginger Irwin, "Petaluma Vineyards
Co-curated by Jim McCormick and Paula Freund, this exhibit chronologically documents the history of grape growing and wine production in Petaluma. With vintage artifacts from the California Wine Museum and several private collections, the exhibit will tell the story from its beginnings in the second half of the nineteenth century through Prohibition and up to the present day resurgence of our local wine industry under the influence of the Petaluma Gap Winegrowers Alliance.
Exhibit Hours: Thurs. – Sat. 10 – 4
Sundays, 12 – 3
Admission: Free to Members!
Seniors $3.00
General $5.00
Children and Military Free
For Questions or Information Call: 778-4398
America's Wine:  The Legacy of Prohibition
Sunday, November 16, 2:30 pm
Mystic Theater, 23 Petaluma Blvd. N
Followed by wine & cheese reception
Museum 1st Floor Galleries & Garden
Admission is free; Please RSVP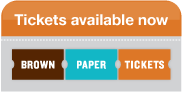 Or call us at 707-778-4398
Covering a span of one hundred years of winemaking up to the present day, the documentary tells the story of how the leading California wine families overcame obstacles to rebuild the American wine industry, which had been decimated after National Prohibition.
Featured by The Smithsonian's National Museum of American History to celebrate the 80th Anniversary of Repeal, the film features never-before-seen archival photographs and film clips, and interviews with those who experienced Prohibition, historians, members of Congress, public policy experts, and winemakers, including Brother Timothy, Robert Mondavi and Ernest Gallo in their last on-camera appearances.
Carla De Luca Worfolk, an Emmy award-winning television and documentary producer, was commissioned by the Bancroft Library to produce "America's Wine: The Legacy of Prohibition." Carla will introduce the Petaluma screening and be available for discussion and questions.
This screening will be followed by a wine & cheese reception at the Petaluma Historical Library & Museum, 20 4th St. (Corner of 4th and B Street).
A grateful thanks to our sponsor, The Bancroft Library.


Annual Historic Cemetery Tour
(A PMA/Petalumans of Yesteryear Fundraiser)
Saturday, October 18 – 10:30 a.m. to 12:30 pm
Tour Led by Petalumans of Yesteryear
Cypress Hill Cemetery

430 Magnolia Ave., Petaluma
$10.00 Adults/$5.00 Students
Children 12 & Under Free
Limit – 35 Participants
Please RSVP to 707-778-4398
Members of the Petalumans of Yesteryears become characters from the past, right down to their 19th century attire. Current Petaluma residents bring to life noted Petalumans from the past such as William Howard Pepper, Isaac Wickersham, Ida Belle McNear, Clara McNear and others.
Meet at Cypress Hill Cemetery office to start the adventure at 10:30 a.m.
◊◊◊◊◊◊◊◊◊◊◊◊◊◊◊◊◊

◊


The Delfinius on the Petaluma River

Narrated River Cruise
a PMA Fundraiser
Friday, Oct. 24 – 4-6:30 pm
RSVP by Oct. 15th
Cost is $50 (limit 35)
Halloween Theme (costumes optional)
Wine & Refreshments
Join us for a narrated cruise down the Petaluma River aboard Dolphin Charters.  The cruise starts promptly at 4:00 p.m., from the Petaluma Turning Basin downtown.  We return at 6:30 p.m.
Learn about the history and importance of the river to Petaluma and the surrounding countryside, and why it is still important today.  You will see the birds and wildlife that inhabit this region as we cruise on our downriver and return journey.  The cost is $50.00, which includes the cruise, wine and refreshments.
Call 778-4398 to reserve your seat on this
fun adventure

down the Petaluma River
◊◊◊◊◊◊◊◊◊◊◊◊◊◊◊◊◊

◊
Docent Led Walking Tours
Downtown Petaluma!
(Note – No Walking Tour on Oct. 18
Annual Cemetery Tour that day at 10:30 a.m.)

May – October

– Saturdays at 10:30
Meet on the steps to the Museum
20 Fourth Street, Petaluma
Donations Appreciated
◊◊◊◊◊◊◊◊◊◊◊◊◊◊◊◊◊

◊
The Petaluma Museum Association holds their Board Meetings at 6:00 p.m. on the second Tuesday of every month at the Petaluma Historical Library and Museum.  Public welcome.
◊◊◊◊◊◊◊◊◊◊◊◊◊◊◊◊◊

◊



Petaluma Historical Library & Museum
20 Fourth St., Petaluma  778-4398
Hours: Thursday – Saturday, 10:00-4:00; Sunday, 12:00-3:00