Calendar of Events
America's Wine:  The Legacy of Prohibition
Sunday, November 16, 2:30 pm
Mystic Theater, 23 Petaluma Blvd. N
Followed by wine & cheese reception
Museum 1st Floor Galleries & Garden
Admission is free; Please RSVP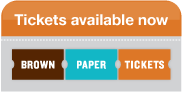 Or call us at 707-778-4398
Covering a span of one hundred years of winemaking up to the present day, the documentary tells the story of how the leading California wine families overcame obstacles to rebuild the American wine industry, which had been decimated after National Prohibition.
Featured by The Smithsonian's National Museum of American History to celebrate the 80th Anniversary of Repeal, the film features never-before-seen archival photographs and film clips, and interviews with those who experienced Prohibition, historians, members of Congress, public policy experts, and winemakers, including Brother Timothy, Robert Mondavi and Ernest Gallo in their last on-camera appearances.
Carla De Luca Worfolk, an Emmy award-winning television and documentary producer, was commissioned by the Bancroft Library to produce "America's Wine: The Legacy of Prohibition." Carla will introduce the Petaluma screening and be available for discussion and questions.
This screening will be followed by a wine & cheese reception at the Petaluma Historical Library & Museum, 20 4th St. (Corner of 4th and B Street).
A grateful thanks to our sponsor, The Bancroft Library.

The Festival Consort presents their concert "Renaissance Glory"
The Festival Consort has been performing its Christmas concert "Renaissance Glory" for the past twelve years to sold out audiences in venues in Sonoma County.
This Year's Performance:
Sunday, December 7 at 3:00.
Petaluma Historical Library and Museum

20 Fourth Street, Petaluma
$20.00 at the Door and also Online: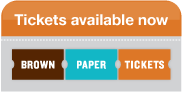 The Festival Consort has been delighting audiences for thirty eight years with their concerts of medieval and renaissance music. They have toured the United States, played at renaissance fairs, and have entertained at weddings and banquets throughout the Bay Area.
The group's six performers — two vocalists and four instrumentalists — perform on authentic replicas of early instruments.
Well known vocalists — soprano Carol Menke and countertenor Christopher Fritzsche, join instrumentalists David Hogan Smith, Joanna Bramel Young, Alan Paul and Robert Cronin in a concert of traditional European Christmas carols and works by European composers from the fifteenth through seventeenth centuries.
Composers include Praetorius, Hassler, Agazzari, Orlando di Lasso and Constantini.
Consorts of carefully matched recorders, crumhorns, shawms, and schreyerpfeifen (all tuned and adjusted by director David Hogan Smith), also include douçain, curtal (renaissance bassoon), guitar and sackbut. 

Petaluma Viticulture History & Heritage: Celebration of Wine & Community
September 21 to December 29, 2014

Ginger Irwin, "Petaluma Vineyards
Co-curated by Jim McCormick and Paula Freund, this exhibit chronologically documents the history of grape growing and wine production in Petaluma. With vintage artifacts from the California Wine Museum and several private collections, the exhibit will tell the story from its beginnings in the second half of the nineteenth century through Prohibition and up to the present day resurgence of our local wine industry under the influence of the Petaluma Gap Winegrowers Alliance.
Exhibit Hours: Thurs. – Sat. 10 – 4
Sundays, 12 – 3
Admission: Free to Members!
Seniors $3.00
General $5.00
Children and Military Free
For Questions or Information Call: 778-4398
The Petaluma Museum Association holds their Board Meetings at 6:00 p.m. on the second Tuesday of every month at the Petaluma Historical Library and Museum.  Public welcome.
◊◊◊◊◊◊◊◊◊◊◊◊◊◊◊◊◊

◊



Petaluma Historical Library & Museum
20 Fourth St., Petaluma  778-4398
Hours: Thursday – Saturday, 10:00-4:00; Sunday, 12:00-3:00