MUSEUM HOME
 

 Docent Led Walking Tours
Saturdays at 10:30 a.m. – Through October
Meet at the Steps of the Museum 
Free, Donations Appreciated!
20 Fourth Street, Corner of 4th & B (Downtown Petaluma)
We invite you to visit petalumansofyesteryear.org to learn more about the passionate historians who assume the personalities of prominent early Petaluma citizens to share the story of our facinating town in a personalized, authentic and genuinely fun way!


"TRESTLE  TALK"
By Katherine J. Rinehart
Historian
Sunday, August 30, 2015
2:00 PM
At the:
Petaluma Historical Library & Museum
20 Fourth Street
Petaluma, CA  94952
For Questions: 707-778-4398
Free, But Donations Appreciated

For More Information, Please Read:

Current Exhibit
August 6th to September 20th
Ripples and Reflections On the Petaluma River

Photo Credit: Mary Rowe
There has always been recreational use on the Petaluma River, but the last 30 years has seen a large increase in recreational activity.  Rowing clubs, pleasure boats, kayaks, paddleboards, just to name a few.  Learn more about our past and present use of the River . . . Petaluma's longest park.  Come visit the Petaluma Historical Library & Museum's latest exciting exhibit opening Thursday, August 6th, 2015.


Saturday, September 19th – 7:30 p.m.
Jubilee Klezmer Ensemble
Jubilee Klezmer is: Paul Alexander on B flat and C clarinets
Sonia Tubridy on accordion
Mark Peabody on acoustic bass
Alby Kass vocals
Jubilee Klezmer will play a wide variety of ancient to modern Klezmer and Israeli music.
Cost: $15 Adults
$12 Kids 15 and Under
$12 Kids 70 and Over 
Buy tickets for Jubilee Klezmer Ensemble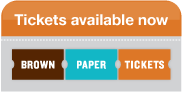 Or call us at 707-778-4398
Jubilee Klezmer Ensemble is a lively kapelye (band) devoted to preserving and performing a rich and diverse assortment of klezmer melodies from Eastern Europe and beyond.
Originally, the word "klezmer", from the yiddish language, meant simply "musician", literally vessel of song. Klezmer music is intended to replicate the human voice, including sounds of crying, wailing and laughing. This joyful music, often mingled with overtones of sadness, derives from centuries-old Jewish khazones, or cantorial liturgical melodies, as well as from songs that accompanied Jewish wedding ceremonies.
Klezmer musicians tended to be nomadic, simply in order to find enough work to survive. As a result, they were exposed to, and mingled with many other musical cultures. Foremost of these were the music of the Romany (gypsy) peoples, music from Russia, Poland, Belarus, Moldava, Ukraine, Romania, and early 20th century American jazz.
The result is what we call, in Hebrew a tsimmes, a glorious concoction of different flavors and ingredients, producing an indescribable feast of (food, or in this case) sound!
Like most aspects of European Jewish culture, the Holocaust nearly decimated the tradition of klezmer music. Because klezmer, like most folk music, is an aural tradition, when the older musicians died, much of the music died with them.
Fortunately, some of the surviving immigrant Jewish klezmorim were able to pass on some of the Old World styles and melodies to afficionados and students, as well as through early 78 rpm recordings. Klezmer music is made for dancing! Klezmer music enlivens set dances, such as the hora, sirba, kolomeike, skotchne and rikudl, as well as traditional waltzes, tangos and polkas. It is to this day, sought after, and cherished for Jewish weddings, Bar and Bat Mitzvah celebrations, anniversaries, and public concerts. Jubilee Klezmer Ensemble is proud contribute to the performance and preservation of this hauntingly beautiful musical heritage.
Program of Public Service
For a listing of all of  our current and sponsored activities please visit our

Calendar of Events Page
◊◊◊◊◊◊◊◊◊◊◊◊◊◊◊◊◊◊

---
Museum Location and Hours
The Petaluma Historical Library & Museum is located at 20 Fourth Street, in downtown Petaluma, CA 94952.  (707) 778-4398
Hours Thursday through Saturday:  10 a.m. to 4 p.m. Sunday: 12 p.m. to 3 p.m.