MUSEUM HOME
 

¡Vive la Vida! 
El Dia De Los Muertos – Petaluma
PETALUMA'S WIDELY POPULAR ​DAY OF THE DEAD ​CELEBRATION​,​ COMPRISING TWO WEEKS FULL OF SPECIAL EVENTS, EXHIBITIONS AND FESTIVITIES, OFFERS REFRESHING BLEND OF ENJOYMENT, ARTISTRY AND ANCIENT WISDOM
SEPTEMBER 27 – NOVEMBER 1
View/Print the Complete Schedule of Events / English
View/Print the complete Schedule of Events/Espanol

Saturday, October 3, 6-8 pm
El Dia de los Muertos Artist Reception.


Featuring the work of Latino Artists in the Bay Area, music and food.
Free admission – Donations welcome!

Saturday, October 10, 4pm-9pm
Taste of Mexico: Mole Tasting and Contest


With celebrity judges, live music, delicious chicken dinner, wine and beer.  A fundraiser for El Dia de los Muertos Petaluma – Mole tasting and dinner $15, Children (5-12) $5.  Come and join us at the Vaca Family Ranch at 2478 E. Washington Street, Petaluma, CA 94954.
For Ticketing Information and Purchases please call (707) 479-4164

Save the Date!
Thursday, October 15, 6-8 pm
Mezcal Tasting/Pairing.
Thursday, October 15, from 6:00 to 8:00 p.m.


$60 Per Person
Reservations Limited – Only 62 Will be Sold!
Paid Reservations Only/No Door Sales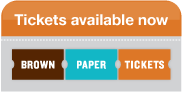 Or call us at 707-778-4398
There's a saying in Oaxaca, Mexico, about mezcal:
"Para todo mal, Mezcal, y para todo bien, también."
"For every ill, Mezcal, and for every good as well."
Mezcal is the cousin of tequila, derived from a different species of the agave plant—Agave americana—than tequila, and is grown and distilled in a different region—Oaxaca, far to the south of the tequila lands.
It is the marriage of pulque, an intoxicating drink enjoyed by pre-columbian indigenous royalty, and distilling techniques brought by the Spanish conquistadores. It is stronger than tequila and possesses a distinctly smoky quality. New to American palates, mezcal is embraced by adventurous mixologists.
The Petaluma Museum Association is proud to present original pairings of five mezcals with delectable plates created by Amber Balshaw, proprietor of Preferred Sonoma Caterers, whose offerings have delighted those who have attended the PMA's popular Single Malt Scotch Tastings & Food Pairings.
This tasty experience awaits you at the Museum in conjunction with Petaluma's El Dia de los Muertos (Day of the Dead) observance. Enjoy your food and drink amid a colorful exhibit of Day of the Dead altars, served by costumed waitstaff, while educated on the spirit's fine points by a mezcal expert. Local retailer Wilibees Wines and Spirits will be donating the mezcal.
Special Thanks to our Sponsors:

Friday, October 16, 6-9 pm
El Dia de los Muertos Poetry of Remembrance – Including poets and community readers.  Potluck dinner

Annual Cemetery Walk

Saturday, October 17th 10:30 a.m.
At the Cypress Hill Cemetery

The Petalumans of Yesteryear appear each year to present life in 19th Century Petaluma
Adults – $10.00
Children 12 & under, Free
Tour fills up early, call soon!
Paid Reservations Required – Call 707-778-4398 Now!
The tour begins at the Cypress Hill office parking lot, 430 Magnolia Ave., Petaluma

Sunday, November 1, 2-8 pm
El Día de los Muertos Candlelight Procession with Giant Puppets:  Starts at Water Street Bistro and ends at the Petaluma Historical Library and Museum on 20 4th Street.  Festivities will include live music, Ballet Folklorico de Petaluma Paquiyollotzin, Aztec dancers, food and art vendors, face painting, art and altars and much more.
 We will update the schedule with more information as we receive it!  Check back often please!
 Docent Led Walking Tours
Saturdays at 10:30 a.m. – Through October
Meet at the Steps of the Museum
Free, Donations Appreciated!
20 Fourth Street, Corner of 4th & B (Downtown Petaluma)
We invite you to visit petalumansofyesteryear.org to learn more about the passionate historians who assume the personalities of prominent early Petaluma citizens to share the story of our facinating town in a personalized, authentic and genuinely fun way!
 
Artists and Artisans of Petaluma
November/December 2015
Artists and Artisans is a unique show that celebrates the diverse talent that Petaluma has to offer. Photographer Gary Kaplan visited twenty six artists where he photographed each artists in their  work environment. Along with these stunning color photographs will be a piece by each participant that will be for sale. You get to see the face behind the art and where it was created.
Those being shown include fine artists, painters, metalworkers, ceramicists, violin maker, guitar maker, illustrators, tattoo artist, photographer, letter press printer, performance painter, bike maker, furniture maker, map maker, and a vintner.
Program of Public Service
For a listing of all of  our current and sponsored activities please visit our

Calendar of Events Page
◊◊◊◊◊◊◊◊◊◊◊◊◊◊◊◊◊◊

---
Museum Location and Hours
The Petaluma Historical Library & Museum is located at 20 Fourth Street, in downtown Petaluma, CA 94952.  (707) 778-4398
Hours Thursday through Saturday:  10 a.m. to 4 p.m. Sunday: 12 p.m. to 3 p.m.