MUSEUM HOME

 
Events!  We have Events! Click on the appropriate link to purchase tickets for:
THURSDAY, APRIL 30 SINGLE MALT TASTING – 6 PM – $60/2 for $100
SUNDAY, MAY 3rd 'PASS IN REVIEW' EXHIBIT OPENING WITH KIM KELLEY AND MICHAEL PRITCHARD – 2:30 PM – $20
TUESDAY, MAY  26th JURA MARGULIS PIANO CONCERT – 8 PM – $25
See below for more information on each event.
Single Malt Scotch Tasting and Food Pairing
Thursday, April 30 at 6:00-8:00 PM
Fund Raiser Benefitting the Petaluma Museum Association,
Petaluma Historical Library & Museum
Sponsored by:
$60 per person or $100 a Pair which includes the Single Malt and Food Pairing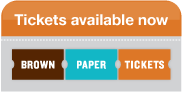 Or call us to purchase with your credit card at 707-778-4398
A professionally guided tour of single malt scotches from all the regions of Scotland.  Expertly paired with a menu of small plates created to complement each malt.
2015 MENU:
Auchentochan American Oak
Honey siracha prawns
Japanese Single Malt— Hakashu 12 year
Brown butter pasta with butternut squash
Irish Single Malt — Connemara 12 Year
Crispy pork belly with Frisee
Scotch Single Malt — Ardmore Traditional Cask
Braised bbq beef short ribs
Scotch Single Malt — Laphroaig Select
Bittersweet pot au crème with dutch cocoa cookie

Current Exhibit:
"The Many Faces of Petaluma"

The Ethnic & Cultural Groups That Make Petaluma Home
Local  history told through displays and oral  histories by family and friends of early settlers who brought their varied cultures, practices and ideologies, creating our community.
Hours: Thurs. – Sat. 10 – 4, Sunday 12 – 3
$5.00 General, $3.00 Senior
Free to Members, Children & Military

Saturday, April 18, Noon: Butter & Egg Days Opening Ceremony
Including presentations of the Good Egg Award and Parade Grand Marshall
Followed By:
Saturday, April 18, 1:30 pm "Reflections: a Look Back and Forward at our Community"
"Reflections: A Look Back and Forward at our  Community". This is a time that all age groups are invited to share their experiences in Petaluma. Memories of growing up in Petaluma and the changes you have seen take place. Good and not so good memories of Petaluma. Everyone is welcome to participate. Kaye Chandler has agreed to video tape this event and John Crowley will be our moderator. This is a chance to record some of Petaluma's history from the mouths of those who have lived it and to look at what the future holds for us through the eyes of our youth.
Free to all!
May 3rd – July 26, 2015
EXHIBIT:  "PASS IN REVIEW – A TRIBUTE TO AMERICA'S VETERANS"
MASK MADE BY VETERAN AS A MEDIUM TO EXPLORE THE ROOTS OF POST TRAUMATIC STRESS Disorder " PTSD"
This exhibit is about the men and women who have served in our military. Their triumphs in battle and for some, the fight to heal themselves of the psychological and emotional scars that are left behind when the military battles are over. The exhibit will include art created by veterans as a means of healing themselves from war related mental health challenges and veterans who paint, take pictures or sculpture for fun. You will hear veterans read their poetry and short stories and tell war stories. We will show two movies in honor of our veterans, display military uniforms and other artifacts of decorated officers, show the causes of war as illustrated by postage stamps, see and hear from local veterans and much more.
Sunday, May 3rd, 2:30 – "Pass in Review" Opening Reception
$20.00 ($30 at the door)
Discount for Veterans; please contact the office at 778-4398

Music by Kim Kelley, accomplished singer and songwriter. She has been singing R & B, rock and country western since 1996. Kim has performed throughout the bay area. She has two videos, Home and We Can't Forget that are dedicated to Vietnam Vets. Kim is a recent graduate of USC with a Masters Degree in Social Work concentrating on working with military veterans.
She is currently doing research with Veteran Health Research Institute of San Francisco, working out of the Veterans Home in Yountville.
Michael Pritchard, our host for the evening, is a comedian, actor and keynote speaker. He has been billed with noted comedians such as Jerry Seinfeld, Dana Carvey, Whoopi Goldberg and the late Robin Williams. He has been featured on the "Tonight Show", CBS "Sunday Morning" with Charles Kuralt and other national televised shows.

Or call the museum with your credit card information at 707-778-4398
Discount for Veterans – Please contact the office (707) 778-4398 for information and to RSVP. 
Monday, May 25th
Movies in Honor of our Vets
Movies in Honor of Our Veterans – 11:30 a.m. – "Dear America – Letters Home from Viet Nam". This is a documentary film featuring real-life letters written by American soldiers, sailors, airmen and marines during the Vietnam War to their families. The letters are read by actors. 2:30 p.m. – "Taking Chances". This is a film based on real-life events when Lt. Col. Michael Strobl, a volunteer military escort officer, accompanies the body of 19-year old Marine Chance Phelps back to his hometown of Dubois, Wyoming.
Tuesday, May 26th, 8pm
Sky Hill Cultural Alliance & The Petaluma Museum Association present:

Russian Virtuoso Jura Margulis in Concert Performing the music of Schubert, Liszt, Shostakovich and Scriabin.Complimentary wine & cheese.
Admission is $25 ($30 at the door).  Free to Students.

$40.00 – Balcony Seating With Elite Beverage Service (Limited Seating Upstairs)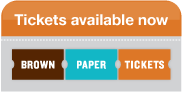 Or call us at the Museum with your credit card information: 707-778-4398
Once again, world-renowned virtuoso pianist, Jura Margulis returns Tuesday, May 26th to the North Bay with a powerful and uplifting performance to inspire audiences of all ages.
Margulis has developed quite a loyal and dedicated following and we are fortunate to be able to enjoy this concert in the beautiful and acoustically superior Petaluma Historical Library and Museum. Sky Hill Cultural Alliance and the Petaluma Museum Association have been working together for over four years, bringing high-quality classical music to Petaluma.
Margulis will play his sixth concert on the legendary Henry F. Miller concert grand, which is currently housed in the Petaluma Museum. His first performance on this piano was at the Charles M. Schultz Museum in 2009. This piano was built in Boston in 1899 and has been magnificently restored by JB Piano Company in San Rafael.
Margulis will be playing works by Schubert, Liszt, Shostakovich and Scriabin.
Enjoy complimentary wine, cheeses and bread generously provided by local wineries and Petaluma Creamery.
May 31 – 2:30 p.m.
Stories and Discussion from Veterans of World War II, Korean War, Vietnam, Iraq and Afghanistan.
Sunday, June 7th
Poetry and Short Stories by Veterans of Vietnam, Iraq and Afghanistan
June 27 – 2:30 p.m.
Presentation by John Martini – History of the Golden Gate's Fortifications. The Golden Gate National Recreation Area contains an amazing
collection of seacoast fortifications that offers examples of nearly every important development in military fortification from the Civil War to the Cold
War.
June 28 – 2:30 p.m.
Presentation by Park Ranger Frederik Penn on the Legend and the Legacy of the famous Buffalo Soldiers. The exhibit will include pictures and information about the Buffalo Soldiers.
July 12 – 2:30 p.m.
Reception and Panel Discussion by Women Veterans – Hear women veterans discuss their experiences servicing in the military during war
time and peace. Recent changes in the roll of women in the military and much more.
July 19 – 2:30 p.m.
Poetry and Short Stories by Women Veterans
◊◊◊◊◊◊◊◊◊◊
Our 2015 Program of Public Service
For a listing of all of  our current and sponsored activities please visit our

Calendar of Events Page
◊◊◊◊◊◊◊◊◊◊◊◊◊◊◊◊◊◊

---
Museum Location and Hours
The Petaluma Historical Museum is located at 20 Fourth Street, in downtown Petaluma, CA 94952.  (707) 778-4398
Hours Thursday through Saturday:  10 a.m. to 4 p.m. Sunday: 12 p.m. to 3 p.m.