MUSEUM HOME

Jazzline – Tracy Bigelow Grisman

Celebrating Black History Month
IT'S ALL ABOUT THE MUSIC
With Tribute to Nelson Mandela!
February 1 – March 16
More Information Soon!
Admission: $4.00 General
$2.00 Seniors
Free to Students, Military and Museum Members
Hours Thursday through Saturday 10:00 a.m. to 4:00 p.m.
Sundays, Noon to 3:00 p.m.
Black History Events Around Town:
February 23 – Gospel Hour
Petaluma Christian Church
1160 Schuman Lane, Petaluma 
Featuring Wings of Glory Gospel Choir, 
Community Baptist Choir and 
Interfaith Fellowship from Marin City. 
Free and open to the public - 
come early for a seat
February 28 – Annual Black History Program
7:30 p.m. – Petaluma Community Center
320 N. McDowell Blvd., Petaluma
Free and open to the public

◊◊◊◊◊◊◊◊
Tickets On Sale Now!
Single Malt Scotch Tasting
Thursday, April 10 at 6:00-8:00 PM
Fund Raiser Benefiting the Petaluma Museum Association,
Petaluma Historical Library & Museum
Sponsored by:
A professionally guided tour of single malt scotches from all the regions of Scotland.
Expertly paired with a menu of small plates created to complement each malt.
2014 MENU:
Cardhu 12 Year – Speyside
Shaved Apple Salad on Chicory with a Warm Bacon Vinaigrette
Clynelish 14 Year – Highland
Seared Sea Scallop on Braised Leeks with Cheese Tuille
Cragganmore 12 Year – Speyside
Roasted Quail on an Apricot Almond Cous Cous Pilaf
Caol Ila ("Cull-eela") 12 Year – Islay
Osso Bucco on Roasted Baby Carrots
Lagavulin 16 Year – Islay
Dark Chocolate Sea Salt Brownie
plus Gorgonzola Mousse with Fresh Pear"
$60 per Person or $100 a Couple which includes the tasting and the food.
For Online Reservations: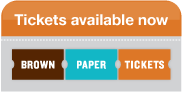 Or call us at the Petaluma Museum:  (707) 778-4398
20 Fourth Street in Downtown Petaluma
(Seats are limited)
YOUR PROFESSIONAL WHISKY GUIDE:
Your professional whisky guide will be Steve Beal, Keeper of the Quaich, Master of Whisky, Distilled Spirits Expert, Award Winner, Brand Ambassador, Writer, Broadcast Personality.
Steve Beal is a very familiar figure to both the consumers who enjoy them and to the those in the trade who make and sell fine single malts. He has earned the respect of everyone he meets with his endless energy and passion for all things distilled and whisky in particular.
Steve is admired and well known by top-shelf bartenders, chefs, waitpersons from the San Francisco Bay Area, across the country and around the globe. Although he is a fulltime official brand ambassador for the Classic Malts of Scotland & Johnnie Walker Blended Scotch Whiskies, as well as Bushmills Irish Whiskey, Crown Royal Canadian Whisky, Bulleit Bourbon & Rye and George Dickel Tennessee Whisky, many have come to consider him the unofficial brand ambassador for the category of whisky as a whole. He is regarded by many as the Dean of spirits brand ambassadors in the USA.
He is regarded as one of the top distilled spirits experts in America. His start in the whisky business was one of fate and being in the right place at the right time. He was working for a well known culinary school when he received a call from someone looking for "…a Scotsman with a kilt who knew something about whisky…" The next thing he knew, Steve was standing in front of huge crowds, extolling the virtues of the water of life. From lecturing future chefs about spirits, he was now sharing his knowledge with the world.
Steve comes to his knowledge of spirits through a very personal journey. He has trained at several distilleries, including Dalwhinnie, Caol Ila, Clynelish, Cragganmore, Oban, Talisker, Lagavulin, Glenkinchie, Cardhu and Royal Lochnagar. He has worked for major suppliers and distributors as well as The Whisky Shops of Scotland (Scotland's largest retailer of fine malts) and helped with the launch of their San Francisco store, their first U.S. based location. He is a pioneer in internet whisky sales and consults for a large number of retailers, both on and off premise. He has presented training and sales programs to almost all the major single malt brands and done private venue tastings for the consumer in settings to numerous to list.
Steve Beal is one of the fifteen Masters of Whisky and Sr. Master for the full Whisky portfolio for DIAGEO NORtH AMERICA. On 4 October 2010, he was created "Keeper of the Quaich" an honor bestowed only upon the elite of the Scotch Whisky industry. In 2010, 52 individuals from around the world were welcomed into the Keepers of the Quaich at Blair Castle in the heart of the Scottish Highlands. In 2011 the Masters of Whisky received the Icons of Whisky Award from Whisky Magazine.
In addition to his role as Master of Whisky, Steve is also well known as a writer and chef. In 2003 he received the Spirits Ambassador to the World Award at the Whiskies of the World Exposition held in San Francisco. He has been a Judge at the annual San Francisco World Spirits Competition since its inception in the year 2000 and a presenter for Bon Appetit magazine's "Wine & Spirits Focus". He is also a judge at the International Wine & Spirits Competition in London. Steve has also served as contributing editor of Patterson's California Beverage Journal, The Tasting Panel Magazine. He appeared in 2011 in Diageo's "Behind the Distillery Doors" at Tales of the Cocktail®
He currently serves on the Board of Directors of the US Bartenders Guild Master Mixologist program and was one of its founders. He is a lecturer at the School of Fine Spirits & Service in Las Vegas. He produced a segment weekly on the Food Guy and Marcy Show, a nationally syndicated food, wine and entertainment radio program with Guy Fieri and Marcy Smothers. He is a frequent guest on radio and television.
He makes his home in the Russian Hill neighborhood of San Francisco, where he also serves in a voluntary capacity as assisting clergy of San Francisco's nearby Grace Cathedral on Nob Hill. He is a Graduate of Oxford University and the University of Arizona. An ordained priest in the Episcopal Church, he also holds a Master of Divinity Degree from The Church Divinity School of the Pacific, Berkeley, California. He volunteers his time working with the City's homeless. His special project is C.H.E.F.S. – a professional culinary training program for the formerly homeless. (The name stands for Conquering Homelessness thru Employment in Food Services.) He was awarded a Paul Harris Fellowship by Rotary International in 2011 for his humanitarian and fundraising efforts.
◊◊◊◊◊◊◊◊
Our 2014 Program of Public Service
For a listing of our 2014 planned Concerts and Exhibits, please visit our Exhibits Page
For a listing of all of  our current and sponsored activities please visit our

Calendar of Events Page
◊◊◊◊◊◊◊◊

---
Museum Location and Hours
The Petaluma Historical Museum is located at 20 Fourth Street, in downtown Petaluma, CA 94952.  (707) 778-4398
Hours Thursday through Saturday:  10 a.m. to 4 p.m. Sunday: 12 p.m. to 3 p.m.