MUSEUM HOME
November 15–December 27
(Please Note: Closed on Sunday, Dec. 15)
There's a magical place in Petaluma, with dolls from around the world and doll houses, toys, trains, lighted trees and more announcing "The holidays are here!"
Come to the Petaluma Historical Library and Museum and share in the magic.
We will celebrate Christmas, Hanukkah, Kwanzaa and any other holiday tradition that happens around this time of year.
If you have a family tradition that you want to share with us, send us a letter explaining what it is. We will post them in the exhibit.
General Admission $5.00


Free to Children under 12!
Hours: Thurs. – Sat. 10 – 4
Sundays 12-3
(With events scheduled each weekend!  Check our Schedule of events below!)

Bring your unwrapped toys to the "Share Box" at the Museum – they will be distributed to several local non-profits!
SATURDAY, DECEMBER 7 1:00
SANTA IS COMING!
BRING YOUR CAMERA
TAKE A PICTURE WITH SANTA CLAUS
INSIDE THE MUSEUM!
At Noon the Salvation Army Band
will perform on the steps of the Museum.
Children Free!
General Admission $5
Sneak Peek!
Scheduled  Events

 
Fri., Nov. 15 – 10:00 a.m.
Opening of Winter Wonderland
Saturday, Nov. 16 – 1:30
Opening Celebration -Face painting, raffle and more –

Wings of Glory Choir

at 1:30 p.m.
Saturday Evening, Nov. 23 – 7:00 to 9:00 PM
$20.00 at the Door
Join Ted Baggett String Band for a journey through American music from the early 1800's through the 1940's; Guitar, Banjo, Mandolin and Bass performing and discussing the relevance and evolution of American music. 
Bluegrass music is a form of American roots music, and a sub-genre of country music. Bluegrass was inspired by the music of Appalachia. It has mixed roots in Irish, Scottish, Welsh, and English traditional music, and also later influenced by the music of African-Americans through incorporation of jazz elements.
Saturday Nov. 30 – 11:00 a.m.
Ballet Folklorico of Petaluma, Paquiyollotzin will perform for 30 minutes on Nov. 30.

On Saturday, Dec. 7 at 12:00 Noon
The Salvation Army Band will perform
while we eagerly await:
Santa's Arrival!
Sunday Dec. 8 – 2:00 p.m.
Holiday Open House! We will share information about the various Holiday celebrations – Hanukah, Kwanzaa, Christmas and others
◊◊◊◊◊◊◊◊◊◊◊◊◊◊◊

◊◊

◊
5th Annual New Year's Eve Concert/Gala
December 31, 7:00 – 9:00 p.m.
$35 Early Bird Reservations before Dec. 21
($45.00 after Dec. 21)
ALSO,
Limited Balcony Seating with Elite Beverage Service:
$50 Early Bird Reservations before Dec. 21
($60.00 after Dec. 21) (limited to 35 seats)
Celebrate an elegant New Year's Eve with a concert in the acoustically renowned and intimate setting of the Petaluma Museum. This building, designed by Brainerd Jones and built by Andrew Carnegie has become known to savvy concertgoers as Petaluma's "Carnegie Hall."
Once again Sky Hill Cultural Alliance brings North Bay favorites Yun Chu, violin, Shu Yi Pai, cello and Elizabeth Walter, piano to collaborate on a remarkable Beethoven Trio followed by one of Beethoven's most famous Piano Sonatas.
Chu and Pai are then joined by 4 additional members of the San Francisco Symphony, including acting Principal Cellist Peter Wyrick, to thrill us with their performance of Tchaikovsky's exciting and deeply moving masterpiece, "Souvenir de Florence".
Complimentary wine, cheeses and surprise refreshments!
Reservations available online from Brown Paper Tickets: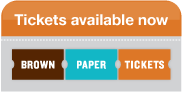 OR call us at 707-778-4398 to reserve!
◊◊◊◊◊◊◊◊◊◊◊◊◊◊◊◊◊◊
Our 2013 Program of Public Service
For a listing of our 2013 planned Concerts and Exhibits, please visit our Exhibits Page
For a listing of all of  our current and sponsored activities please visit our

Calendar of Events Page
◊◊◊◊◊◊◊◊

---
Museum Location and Hours
The Petaluma Historical Museum is located at 20 Fourth Street, in downtown Petaluma, CA 94952.  (707) 778-4398
Hours Thursday through Saturday:  10 a.m. to 4 p.m. Sunday: 12 p.m. to 3 p.m.