MUSEUM HOME



Russian Virtuoso Jura Margulis in Concert Performing the music of Schubert, Liszt, Shostakovich and Scriabin.Complimentary wine & cheese.
Admission is $25 ($30 at the door).  Free to Students.
$40.00 – Balcony Seating With Elite Beverage Service (Limited Seating Upstairs)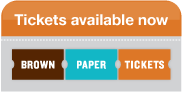 Or call us at the Museum with your credit card information: 707-778-4398
Once again, world-renowned virtuoso pianist, Jura Margulis returns Tuesday, May 26th to the North Bay with a powerful and uplifting performance to inspire audiences of all ages.
Margulis has developed quite a loyal and dedicated following and we are fortunate to be able to enjoy this concert in the beautiful and acoustically superior Petaluma Historical Library and Museum. Sky Hill Cultural Alliance and the Petaluma Museum Association have been working together for over four years, bringing high-quality classical music to Petaluma.
Margulis will play his sixth concert on the legendary Henry F. Miller concert grand, which is currently housed in the Petaluma Museum. His first performance on this piano was at the Charles M. Schultz Museum in 2009. This piano was built in Boston in 1899 and has been magnificently restored by JB Piano Company in San Rafael.
Margulis will be playing works by Schubert, Liszt, Shostakovich and Scriabin.
Enjoy complimentary wine, cheeses and bread generously provided by local wineries and Petaluma Creamery.
Docent Led Walking Tours
Saturdays at 10:30 a.m. – Through October
Meet at the Steps of the Museum 
Free, Donations Appreciated!
20 Fourth Street, Corner of 4th & B (Downtown Petaluma)
May 3rd – July 26, 2015
EXHIBIT:  "PASS IN REVIEW – A TRIBUTE TO AMERICA'S VETERANS"
Pass in Review:  A Tribute to America's Veterans
MASK MADE BY VETERAN AS A MEDIUM TO EXPLORE THE ROOTS OF POST TRAUMATIC STRESS Disorder " PTSD"
May 3rd – July 26, 2015
$5 General, $3 Senior
Free to Members & Students
20 Fourth Street, downtown Petaluma
Hours:  Thurs. – Sat.:  10 a.m. to 4 p.m., Sun.: 12 p.m. to 3 p.m.
Over the years the museum has had several wonderful military exhibits. This exhibit will show a different side of war. Yes, you will see some information about our countries triumphs in battle, but what you will see or hear through most of this exhibit is about the men and women who were in those wars.  Some came home whole and readjusted to their communities without physical, psychological or emotional scars. Others came home, less than perfect and are being helped through various programs that use the arts (expressive and performing) to help them transform or change their perception of the world and give them hope and a positive way to express themselves.
Walking Point Foundation is a not-for-profit organization that helps veterans of Vietnam, Iraq and Afghanistan to process their wartime experiences through the arts.  The founder, Thomas Bird, has been instrumental in connecting us with other organizations to create this exhibit.  He has connected us with the Yountville Veterans Home which will provide art (paintings, sculptures, stories) from some of their residents.  The Pathway Home, a treatment center for war-related stress, has loaned us some mask and other art created by veterans as a medium to explore the roots of PTSD (Post Traumatic Stress Disorder). Several women's groups have connected us to women veterans who will share their art and stories about being in the military.
Schedule of  Events
Monday, May 25th
Movies in Honor of Our Veterans – 11:00 a.m.
Location:  Petaluma Christian Church
1160 Schuman Lane, Petaluma
11:00 a.m. "Dear America – Letters Home from Viet Nam". This is a documentary film featuring real-life letters written by American soldiers, sailors, airmen and marines during the Vietnam War to their families. The letters are read by actors.
1:30 p.m. – "Taking Chance". This is a film based on real-life events when Lt. Col. Michael Strobl, a volunteer military escort officer, accompanies the body of 19-year old Marine Chance Phelps back to his hometown of Dubois, Wyoming.
Starbucks Coffee Co. will provide coffee & refreshments.  Job applications will be on hand for veterans.  This event is Free and Open to the Public.
May 31 – 2:30 p.m.
Stories and Discussion from Veterans of World War II, Korean War, Vietnam, Iraq and Afghanistan.
Sunday, June 7th
Poetry and Short Stories by Veterans of Vietnam, Iraq and Afghanistan
June 27 – 2:30 p.m.
Sea Coast Fortification – Presentation by John Martini, History of the Golden Gate's Fortifications. The Golden Gate National Recreation Area contains an amazing collection of seacoast fortifications that offers examples of nearly every important development in military fortification from the Civil War to the Cold War.
June 28 – 2:30 p.m.
Buffalo Soldiers Presentation – Presentation by Park Ranger Frederik Penn on the Legend and the Legacy of the famous Buffalo Soldiers. The exhibit will include pictures and information about the Buffalo Soldiers.
July 4 – 10:30 a.m.
Annual Bell Ringing Ceremony; Stephen Moore, Veteran, shares his story and how his Service Dog helps him.
July 12 – 2:30 p.m.
Reception and Panel Discussion by Women Veterans – Hear women veterans discuss their experiences servicing in the military during war
time and peace. Recent changes in the roll of women in the military and much more.
July 19 – 2:30 p.m.
Poetry and Short Stories by Women Veterans
◊◊◊◊◊◊◊◊◊◊
Our 2015 Program of Public Service
For a listing of all of  our current and sponsored activities please visit our

Calendar of Events Page
◊◊◊◊◊◊◊◊◊◊◊◊◊◊◊◊◊◊

---
Museum Location and Hours
The Petaluma Historical Library & Museum is located at 20 Fourth Street, in downtown Petaluma, CA 94952.  (707) 778-4398
Hours Thursday through Saturday:  10 a.m. to 4 p.m. Sunday: 12 p.m. to 3 p.m.